Order your PAPERBACK BOOKS Here!
Billy Howard & The Pinto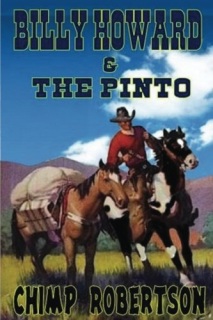 FOURTH AND FINAL BOOK OF THE BILLY HOWARD WESTERN SERIES

The saga continues. No real man would allow his young wife to been taken by bandits who kidnap women and girls and sell them to Mexico for slaves, or his beautiful Pinto Stallion to be stolen by horse thieves, and not strike back.

​Billy Howard promised himself he'd hunt down the Jeb Culver gang and kill every member who was responsible. And he vowed to take back his sweetheart and his Pinto Stallion from that gang of robbers, killers, and kidnappers…or die trying.

Their pretty valley ranch on the Salado River north of San Antonio meant nothing without Rachel. He oiled his Winchester and his Colt, saddled up, and headed deep into outlaw country one more time…one final time, as far as he was concerned.
Billy Howard & The Appaloosa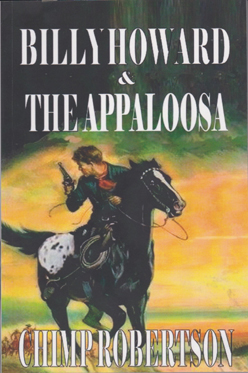 Young cowboy Billy Howard had faced outlaws before. He's already lost his prized buckskin and beautiful palamino to horse thieves, and now they'd taken his appaloosa stallion. To make matters worse, they also took his sweetheart. Rumor had it that they planned to kill him to get him off their trail, but it was a fight Billy looked forward to ... and one he did not intend to lose.

Your book will be personally autographed by the author!
---
Billy Howard & The Palomino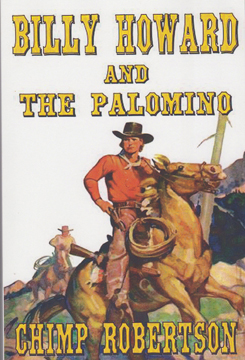 A tough young cowboy, a beautiful palomino horse, a few pretty girls ... and lots of horse thieves! Young Billy Howard watched his parents being murdered, watched his dad's horses being stolen, and rode from Texas to Montana to Arizona in search of the killers. ​He finds romance along the way, and for him, love is as elusive as horse thieves. But he never gives up on either.

Your book will be personally autographed by the writer!
---
Billy Howard & The Buckskin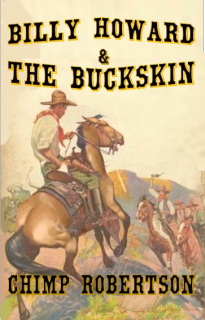 Billy Howard helped drive a herd to Montana, but while heading back to Texas, his prized buckskin pulls up lame in a small Colorado town. Billy falls for rich rancher Don Carlo's beautiful daughter Nita, and she wants to go to Texas with him, but can't as long as her aging parents are alive. Billy eventually gets in a shoot-out and makes his escape, but he won't leave without Nita, not even with a $10,000 reward on his head! Now Nita must choose between cowboy Billy Howard and the "other" man, lawyer Enrique Gonzalez.

Your book will be personally autographed by the Author!

Rodeo Stories II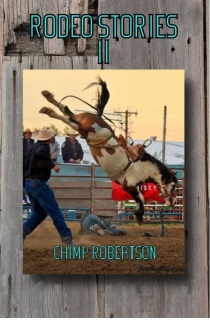 RODEO STORIES II picks up where RODEO STORIES left off, continuing to hear from cowboys and cowgirls 20-40 years AFTER they have competed in arenas around the country.

This is not meant to be a finely tuned effort or intellectual manual. These cowboys and cowgirls tell their stories in starts and stops, spurts and hitches. Memories long stored away are brought to life and written down to be heard, many times for the very first time.

Your book will be personally signed by the Author!
---
---
Killin' Time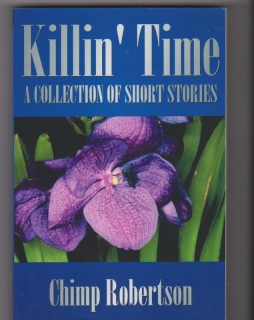 KILLIN' TIME is an interesting collection of 38 short stories from people in various walks of life from the Old West and the military, both past and present. Stories are humorous, sad, and sometimes outlandish - which is what makes reading them so enjoyable!

​Your book will be personally autographed the Author!

---
Mortal Secrets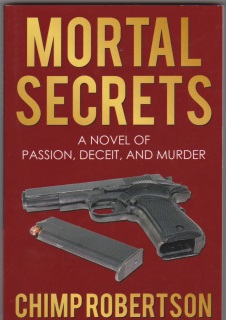 A novel of passion, deceit, and murder, all of which takes place on Primrose Drive in the Ashley Park Addition, a new development in New Bedford, Massachusetts during a time when anticipation and excitement ran high, and when a few young couples' inspired zeal overrode human rationality.

Your book will be personally autographed the Author!
---
---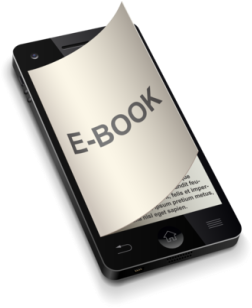 If you don't want to wait for the mailman to bring your book to you, then you'll need to choose from one of our e-book versions below. Compatible with your Kindle or Nook!

CLICK the E-BOOK image to order an e-book securely through Amazon.com and get your book instantly.
---